Product Manager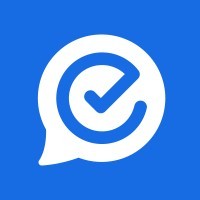 Emmersion
Product
San Mateo, CA, USA
Posted on Thursday, December 1, 2022
IXL is used by 1 out of every 4 students in the US, and many more worldwide. With this scale, you'll make a big impact.
We have MANY product management positions available, focusing on areas such as student experience, teacher experience, reporting and analytics, international, deployment and launch, guest discovery, sales platform, business intelligence, integrations, and district administrator experience.
As a company with learning as our mission, we commit ourselves to continuous learning and believe it's the secret to our success. We'd like you to have the mindset of a learner, always welcoming constructive criticism and striving to improve, and ready to devote the time and effort it takes to master this craft.
This is a full time position with a hybrid work schedule in our San Mateo, CA office.
The most important things you will do in these roles include:
Noticing. You will have had a long background already, looking at things and asking questions. Why was it designed this way? What is good about this design? What is not so good? You notice, ask questions, and critique websites, apps, toys, architecture, books, cars, packaging – you name it.

Empathy. You'll learn how to empathize with anyone, to understand what makes a product "work" for them. You'll understand the full range of customers you're trying to reach, and you'll be able to switch quickly in your head from one type of customer to another and another and another. You'll learn to identify when there is missing information that prevents you from empathizing, and you'll know how to fill it in.

Problem solving. When you are stuck, when you find yourself unable or unenthusiastic about making progress, you'll be able to reflect and identify the reason why. Whether it's missing knowledge, fear of failure, or some other obstacle, you'll hone in on the issue and use one of the many techniques you've developed to overcome it.

Making sensible business decisions. You'll be able to weigh many conflicting factors to determine what to focus on and how much time to allocate for the best overall outcome.
Successful PMs at IXL come from many backgrounds. You must be strong at analytical thinking, so a background in computer science, engineering, or another science helps, but it is by no means a must.
We're looking forward to hearing from you!
Our pay ranges are determined by role, level, and location. The base salary range for this full-time position is $125,000 to $180,000 + equity + benefits. The range displayed on each job posting reflects the minimum and maximum target for new hire pay for the position. Individual pay is determined by work location and additional factors, including job-related skills, experience, and relevant education or training. Your recruiter can share more about the specific pay range for your preferred location during the hiring process.
#li-hybrid
At IXL, we value diversity in age, race, ethnicity, gender, sexual orientation, physical and mental ability, political and religious beliefs, and life experience, and we are proud to promote a work environment where everyone, from any background, can do their best work. IXL Learning is an Equal Opportunity Employer.