Professional Learning Specialist, Sydney, Australia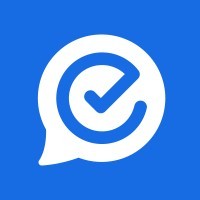 Emmersion
Sydney, Australia
Posted on Friday, August 18, 2023
IXL Learning, a leading edtech company with products used by 14 million students worldwide, is seeking an enthusiastic individual who has a passion for integrating technology and best practice instruction into schools and classrooms to help all students reach their full potential.
As a Professional Learning Specialist, you will serve as a beacon of insight and creativity into how our customers can best use our world-class educational software, combined with best practice instructional strategies, to achieve instructional goals.
You will work as part of the Professional Learning Group to deliver high quality live webinars, virtual and on-site professional development sessions that highlight product implementation and inspire product usage.
You must be a natural presenter and people person, highly organized, creative, well-spoken, and have a desire to be part of a collaborative, high-energy team.
This is a full time remote position for candidates located in Sydney, Australia only.
WHAT YOU'LL BE DOING
Deliver high quality live and recorded professional development sessions to customers to drive engagement with and usage of IXL
Travel to deliver high quality professional development sessions to schools and districts in Australia – 30-50% possible travel
Help customers achieve educational objectives by creating learning experiences that align with school initiatives, goals, and desired outcomes
Partner with Customer Success and Sales team members to effectively manage and grow customer relationships
WHAT WE'RE LOOKING FOR
Education qualification level 7 or higher (Bachelor's degree or higher)
Must have 5+ years experience teaching in a Primary, Secondary or Senior Secondary school setting; department- or school-level leadership background a plus
Educational professional development experience a plus
Familiarity with web-based technologies to support instruction
Exceptional communication and presentation skills
Excellent interpersonal skills - dynamic, enthusiastic, upbeat individual who connects well with others and has a positive, collaborative attitude
Organized, methodical, and detail-oriented
Ability to prioritize and effectively manage multiple projects and tasks concurrently, from start to finish
Ability to work both independently and as part of a team
Self-starter and quick learner with a passion for improving education through technology
Experience using Google Apps and Zoom
Must live close to a major airport
ABOUT IXL LEARNING
IXL Learning is the country's largest edtech company. We reach millions of learners through our diverse range of products. For example:
Our mission is to create innovative products that will make a real, positive difference for learners and educators and we're looking for passionate, mission-minded people to join us in achieving this goal. We have a unique culture at IXL that fosters collaboration and the open exchange of ideas. We value our team and treat one another with kindness and respect. We approach our work with passion, tenacity, and authenticity. We find it immensely satisfying to develop products that impact the lives of millions and we are eager to have you join our team.
At IXL, we value diversity in age, race, ethnicity, gender, sexual orientation, physical and mental ability, political and religious beliefs, and life experience, and we are proud to promote a work environment where everyone, from any background, can do their best work. IXL Learning is an Equal Opportunity Employer.