General Consideration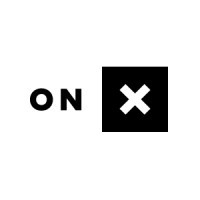 onxMaps
Missoula, MT, USA
Posted on Thursday, June 22, 2023
ABOUT onX
As a pioneer in digital outdoor navigation with a suite of apps, onX was founded in Montana, which in turn has inspired our mission to awaken the adventurer inside everyone. With more than 300 employees located around the country working in largely remote / hybrid roles, we have created regional "Basecamps" to help remote employees find connection and inspiration with other onXers. We bring our outdoor passion to work every day, coupling it with industry-leading technology to craft dynamic outdoor experiences.
Through multiple years of growth, we haven't lost our entrepreneurial ethos at onX. We offer a fast-paced, growing, tech-forward environment where ownership, accountability, and passion for winning as a team are essential. We value diversity and believe it leads to different perspectives and inspires both new adventures and new growth. As a team, we're hungry to improve, value innovation, and believe great ideas come from any direction.
onX is growing! If you do not see a job posted on our career page that fits your skillset and you would like us to have your information on file for general consideration, please complete our application process here. Be sure to let us know in your application and cover letter why you want to work for onX, how you share our values, and what skills you have to offer!
---
This general application will not serve as a substitute for an official job application for a position posted on our employment site. Therefore, please also check back periodically for specific job openings and to submit an official job application for your position of interest if and/or when there is an opening.
---
By completing this application your profile will be entered into our applicant talent pool for review against both current and future needs. We will contact you if there is a position that matches your background.
Another great way to keep onX on your radar is by following us on LinkedIn!
WHERE TEAM MEMBERS ARE LOCATED
With our headquarters in Missoula and Bozeman, MT and Basecamp locations throughout the US, we are inspired by the landscapes that surround us. We bring our enthusiasm for technology and the outdoors to work every day, with the goal of inspiring others to find their way in the wild.
Basecamps are emerging locations where fully remote onXers cluster for work and adventure. Currently, our Bascamps are located within a 120-mile radius of the following cities:
Austin, TX

Denver, CO

Minneapolis, MN

Portland, OR

Salt Lake City, UT

Seattle, WA
HOW YOU'LL BE COMPENSATED
onX is committed to compensating all employees fairly and equitably for their contributions. The pay range for any position will vary based on experience, skills, certifications, and education among other factors as required in the job description. In addition, full-time onX employees are eligible for a grant of common share options with a vesting schedule and a potential annual bonus of 10% based on company performance.
ONX COMPANY VALUES
Our principles guide the decisions making of our company. They define the culture at onX, what we have learned through experience and are the code by which we operate. They are fundamental, enduring and actionable–a benchmark by which we measure the team behavior and performance.
We put the customer first.
We are passionate.
We win as a team.
We take ownership.
We work with urgency.
We are curious and seek the truth.
We innovate & take risks.
At onX, we believe that diversity makes us better. Bringing together a diverse set of backgrounds, ideas, and opinions helps us to achieve our mission to awaken the adventurer in everyone. We are proud to be an equal opportunity employer. onX is committed to equal opportunity not only in our hiring practices but also in our employment practices, including but not limited to development, compensation, and promotion. We strive to build an inclusive work community where everyone can be their authentic self, and together, we win as a team. Come join us!
onX does not sell any Personal Information, but we may transfer employment related records to our service providers or third parties that provide business services to onX or as required by law. For more information, see our Privacy Policy.