Growth Marketing Manager - Mobile User Acquisition (Montana or Remote)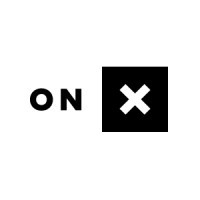 onxMaps
Marketing & Communications, Sales & Business Development
Missoula, MT, USA
Posted on Thursday, June 22, 2023
ABOUT onX
As a pioneer in digital outdoor navigation with a suite of apps, onX was founded in Montana, which in turn has inspired our mission to awaken the adventurer inside everyone. With more than 300 employees located around the country working in largely remote / hybrid roles, we have created regional "Basecamps" to help remote employees find connection and inspiration with other onXers. We bring our outdoor passion to work every day, coupling it with industry-leading technology to craft dynamic outdoor experiences.
Through multiple years of growth, we haven't lost our entrepreneurial ethos at onX. We offer a fast-paced, growing, tech-forward environment where ownership, accountability, and passion for winning as a team are essential. We value diversity and believe it leads to different perspectives and inspires both new adventures and new growth. As a team, we're hungry to improve, value innovation, and believe great ideas come from any direction.
WHAT YOU WILL DO
The Growth Marketing Manager - Mobile User Acquisition is an exciting opening on the User Acquisition team that drives significant growth and business impact for the onX Hunt app. This position will own and implement a large-scale annual advertising budget and multi-channel strategy focused on increasing and optimizing onX Hunt's top of funnel. You'll work closely with the onX Hunt team to bring campaigns to life across various digital channels and you'll be looked to for identifying new opportunities to acquire new, passionate onX Hunt customers.
Who You Are:
Mobile Marketer.

You possess 5 years or more of customer acquisition experience through mobile marketing tactics such as measuring incrementally and install quality, and have done so on behalf of an app within the App Store and Google Play Store. You also are able to demonstrate confident & comprehensive campaign management abilities with strategic and technical understanding.



Social Ads Marketer. You've managed paid social campaigns across major platforms including Facebook, Snapchat, and TikTok. You have experience leveraging creatives & tactical strategies, making campaign and backend optimizations, and managing budgets.
Hypothesis and Test Driven. You've figured out opportunities along your digital marketing career to not let advertising algorithms interrupt your ability to create iterative tests. In doing so, perhaps you've also been able to connect your tests back to app user behavior and can speak to testing programs you've designed that have helped support various marketing funnel rates and metrics.
Understand Attribution, Measurement, and Incrementality. You possess a strong familiarity and practical experience working with self-attributing networks (SANs) and using mobile measurement platforms (MMP) including fraud monitoring, post-back configuration, and event management. Your experience navigating attribution has potentially also led you to working with media mix modeling (MMM) as another means of attributing marketing contribution.
Strong Communicator and Team Player. You know that paid user acquisition requires a high degree of interpersonal and written skills to execute and report on a campaign. When you spot an opportunity, you collaborate with designers, writers, data analysts & stakeholders to make it a reality. When there's a win, you understand that the success of one channel requires the support of others and you share wins across the greater team.
Customer and Product Curious. You have hands-on experience developing hypothesis-driven marketing tests and advertising assets that speak to consumer insights. Your curiosity has led you to deep customer persona understandings, and this has translated into successful testing and product marketing campaigns.
Mobile Analytics and Systems Thinker. Your mobile marketing experience has required you to understand the backend and technical needs of advertising, analytics, and attribution platforms. In doing so, you may have worked with platforms such as Google Analytics, Amplitude, Branch, or mParticle. You've worked with a diverse team of engineers and analysts to set up relevant platform usage and troubleshoot where needed.
Revenue & Efficiency Driver. You've worked with financial teams and senior management to drive paid user acquisition based on sound economics. Beyond individual channel metrics, you've communicated performance through business metrics such as LTV:CAC and Revenue.
As a Growth Marketing Manager, your essential job duties and responsibilities will look like:
Lead onX Hunt's Paid Acquisition Strategy.

You'll lead the onX Hunt paid user acquisition strategy including overall management of related digital ad channels and budgets. To be successful, you'll need to be curious, willing to learn, and invested in making onX Hunt successful.

Own onX Hunt's Digital Advertising Budget.

You'll be responsible for partnering with the onX Hunt team and Finance in order to create yearly, monthly, and weekly budgets. You'll forecast relevant metrics to inform performance of the mobile marketing funnel such as install-to-trial rates.

Channel Management and Diversification. You'll directly own and manage digital advertising channels for onX Hunt including Facebook, Google AC, Snapchat, Remerge, TikTok, and others as needed or relevant. You'll implement digital marketing tactics including—but not limited to—ad management, attribution settings, targeting, creative development, landing page optimization, A/B testing, tracking, and analysis. You'll also help identify, and standup, new advertising channels and will manage vendor relationships, creative development, and managing necessary technical implementation.
Business Analysis and Strategic Improvements. In partnership with the UA leader and other UA managers, you'll periodically undertake strategic business tasks and projects such as evaluating costs, risks, and opportunities to the paid acquisition business. You'll help manage implementation and continuous improvements to relevant parts of the marketing tech stack.
WHAT YOU'LL BRING
5 or more years of professional experience directly managing and implementing mobile and social digital ad campaigns.

Proven experience scaling paid acquisition volume or increasing efficiency on behalf of an app company.

Subject matter expert-level knowledge regarding the use of mobile advertising strategies, prospecting, retargeting, and best practices.

Experience operating within various attribution models and tracking methods.

Ability to forecast and set goals on a micro and a macro level.

Superior writing, attention to detail, and communication experience with a variety of stakeholders including upper management and non-user acquisition team members.

Self-starter with the ability to find solutions for unstructured problems.

Statistical and critical thinking skills.

Team-first approach in all aspects. Highly collaborative and seeks to build relationships.
ADDED BONUSES
Though not required, we would be thrilled to consider candidates with any of the following:
Experience using Kochava as an MMP preferred; experience working with other MMP platforms such as AppsFlyer and Singular also relevant.

Experience using analytics and marketing platforms such as Amplitude and mParticle.

Experience working with various DSPs and traditional mobile ad networks.

Enjoys hunting as a hobby; Understanding of the hunting industry.
WHERE YOU CAN WORK
onX has created a thriving distributed workforce community across several US locations. This position can only be performed from an onX corporate office, "Basecamp," or "Talent Cluster."
Corporate Offices: onX's was founded in Montana with offices in Missoula and Bozeman. If you prefer to work in an office at least part of the time this is a great option.
Basecamps: onX's Basecamps are established virtual workforce communities where a sizable number of distributed team members group for work, volunteering, socializing, and adventure.

Our current Basecamps are located within a 90-mile radius of the following: Austin, TX; Charlotte, NC; Denver, CO; Minneapolis, MN; Portland, OR; Salt Lake City, UT; and Seattle, WA.

Talent Clusters: onX's Talent Cluster locations are smaller, emerging communities of distributed team members.

Our current Talent Clusters are located within a 60-mile radius of the following: Boise, ID; Charleston, SC; Dallas/Fort Worth, TX; Phoenix, AZ; Richmond, VA; Spokane, WA; and Vermont.
HOW YOU'LL BE COMPENSATED
onX is committed to compensating all employees fairly and equitably for their contributions. For this position, applicants can expect to make between $85,000 to $100,000 upon hire. The pay range will vary based on experience, skills, certifications, and education among other factors as required in the job description. In addition, full-time onX employees are eligible for a grant of common share options with a vesting schedule and a potential annual bonus of 10% based on company performance.
WHAT WE'RE OFFERING YOU
Competitive salaries, annual bonuses, equity, and opportunities for growth

Comprehensive health benefits including a no-monthly-cost medical plan

Parental leave plan of 5 or 13 weeks fully paid

401k matching at 100% for the first 3% you save and 50% from 3-5%

Company-wide outdoor adventures and amazing outdoor industry perks

Annual "Get Out, Get Active" funds to fuel your active lifestyle in and outside of the gym

Flexible time away package that includes PTO, STO, VTO, quiet weeks, and floating holidays
PHYSICAL WORKING CONDITIONS
The following physical requirements represent those that are required to successfully perform the essential functions of this position. Reasonable accommodations may be made to enable individuals with disabilities to perform the essential functions.
Sitting -

[90%]

Standing -

[0%]

Walking -

[10%]

Bending -

[Occasionally]

Kneeling -

[Some]

Lifting -

[Up to 25 pounds]

Reaching -

[Regularly]

Telephone Use -

[Yes]

Computer Use/Manual Dexterity -

Yes

Travel -

Depends on location; remote employees typically travel to Montana twice per year.
onX COMPANY VALUES
Our principles guide the decisions making of our company. They define the culture at onX, what we have learned through experience and are the code by which we operate. They are fundamental, enduring and actionable–a benchmark by which we measure the team behavior and performance.
We put the customer first.
We are passionate.
We win as a team.
We take ownership.
We work with urgency.
We are curious and seek the truth.
We innovate & take risks.


Position open until filled.
At onX, we believe that diversity makes us better. Bringing together a diverse set of backgrounds, ideas, and opinions helps us to achieve our mission to awaken the adventurer in everyone. We are proud to be an equal opportunity employer. onX is committed to equal opportunity not only in our hiring practices but also in our employment practices, including but not limited to development, compensation, and promotion. We strive to build an inclusive work community where everyone can be their authentic self, and together, we win as a team. Come join us!
onX does not sell any Personal Information, but we may transfer employment related records to our service providers or third parties that provide business services to onX or as required by law. For more information, see our Privacy Policy.