Geospatial Rich Content Specialist - Offroad (Fixed-term) (Montana or Remote)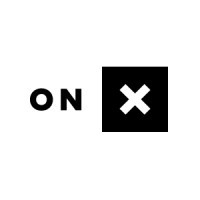 onxMaps
Missoula, MT, USA
Posted on Friday, September 1, 2023
ABOUT onX
As a pioneer in digital outdoor navigation with a suite of apps, onX was founded in Montana, which in turn has inspired our mission to awaken the adventurer inside everyone. With more than 300 employees located around the country working in largely remote / hybrid roles, we have created regional "Basecamps" to help remote employees find connection and inspiration with other onXers. We bring our outdoor passion to work every day, coupling it with industry-leading technology to craft dynamic outdoor experiences.
Through multiple years of growth, we haven't lost our entrepreneurial ethos at onX. We offer a fast-paced, growing, tech-forward environment where ownership, accountability, and passion for winning as a team are essential. We value diversity and believe it leads to different perspectives and inspires both new adventures and new growth. As a team, we're hungry to improve, value innovation, and believe great ideas come from any direction.
WHAT YOU WILL DO
onXmaps is seeking a Geospatial Rich Content Specialist who shares our commitment to off-road exploration, love of outdoor adventures, and fascination with all things maps. In this role, you'll have the opportunity to help bring new rich trails to life all over North America by working directly with the Offroad and Geospatial teams.
Working alongside a passionate team of outdoor enthusiasts you'll work on the front line of content curation, reviewing and improving the work from our team in the field and ensuring its meets our standards for delivering a product our customers can count on. This role provides a crucial connection between the contributors, our Geospatial teams, and our data systems, allowing us to empower the offroad community with the most comprehensive set of trail and map data available.
As an onX Geospatial Rich Content Specialist, your essential job duties and responsibilities will look like:
Review acquired geospatial content and associated text/photo attributes for quality and accuracy
Utilize integrated curation tools to clean and correct acquired content
Communicate professionally with our Trail Guides to verify and improve content
Coordinate with Trail Guide and Geospatial team members to divide and complete work
Assist in related Offroad trail projects as they arise
Utilize templates to write letters and forms
Communicate with Trail Guide, Geospatial Data Acquisition team members, and GeospatialDepartment to ensure timely processing of map content
Attends meetings, conferences, and workshops as requested
Other related duties assigned by Supervisor or Lead Content Manager - onX Offroad
WHAT YOU'LL BRING
Bachelor's degree or equivalent experience
1-2 years related work experience
A shared passion for and ability to demonstrate onX's Company Values
Permanent US work authorization is a condition of employment with onX
Detail-oriented, highly organized self-starter
Excellent written and verbal communication skills
Experience with Google Sheets and or Excel
Customer service oriented attitude
Patience for repetitive tasks
Able to balance multiple priorities and develop solutions as challenges arise
Maintain a positive, helpful, constructive attitude and working relationship with other onX employees
ADDED BONUSES
Though not required, we would be thrilled to consider candidates with any of the following:
Experience with data and file management automation
A passion for the outdoors and preferably off-roading
WHERE YOU CAN WORK
onX has created a thriving distributed workforce community across several US locations. This position can only be performed from an onX corporate office, "Basecamp," or "Talent Cluster."
Corporate Offices: onX's was founded in Montana with offices in Missoula and Bozeman. If you prefer to work in an office at least part of the time this is a great option.
Basecamps: onX's Basecamps are established virtual workforce communities where a sizable number of distributed team members group for work, volunteering, socializing, and adventure.

Our current Basecamps are located within a 90-mile radius of the following: Austin, TX; Charlotte, NC; Denver, CO; Minneapolis, MN; Portland, OR; Salt Lake City, UT; and Seattle, WA.

Talent Clusters: onX's Talent Cluster locations are smaller, emerging communities of distributed team members.

Our current Talent Clusters are located within a 60-mile radius of the following: Boise, ID; Charleston, SC; Dallas/Fort Worth, TX; Phoenix, AZ; Richmond, VA; Spokane, WA; and Vermont.
HOW YOU'LL BE COMPENSATED
onX is committed to compensating all employees fairly and equitably for their contributions. For this position, applicants can expect to make $25 per hour upon hire. The pay is based on experience, skills, certifications, and education among other factors as required in the job description.
WHAT WE'RE OFFERING YOU
Competitive salaries
Assignment Completion Bonus: Upon the successful completion of your full assignment, this position is eligible for an assignment completion bonus at the end of the contract
Medical benefits including a no-monthly-cost medical plan
401k matching at 100% for the first 3% you save and 50% from 3-5%
Company-wide outdoor adventures and amazing outdoor industry perks
Paid Time Off
PHYSICAL WORKING CONDITIONS
The following physical requirements represent those that are required to successfully perform the essential functions of this position. Reasonable accommodations may be made to enable individuals with disabilities to perform the essential functions.
Sitting - [90%]
Standing - [0%]
Walking - [10%]
Bending - [Occasionally]
Kneeling - [Some]
Lifting - [Up to 25 pounds]
Reaching - [Regularly]
Telephone Use - [Yes]
Computer Use/Manual Dexterity - Yes
Travel - Depends on location; remote employees typically travel to Montana twice per year.
onX COMPANY VALUES
Our principles guide the decisions making of our company. They define the culture at onX, what we have learned through experience and are the code by which we operate. They are fundamental, enduring and actionable–a benchmark by which we measure the team behavior and performance.
We put the customer first.
We are passionate.
We win as a team.
We take ownership.
We work with urgency.
We are curious and seek the truth.
We innovate & take risks.


Position open until filled.
At onX, we believe that diversity makes us better. Bringing together a diverse set of backgrounds, ideas, and opinions helps us to achieve our mission to awaken the adventurer in everyone. We are proud to be an equal opportunity employer. onX is committed to equal opportunity not only in our hiring practices but also in our employment practices, including but not limited to development, compensation, and promotion. We strive to build an inclusive work community where everyone can be their authentic self, and together, we win as a team. Come join us!
onX does not sell any Personal Information, but we may transfer employment related records to our service providers or third parties that provide business services to onX or as required by law. For more information, see our Privacy Policy.