Product Manager - Core Services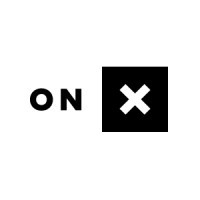 onxMaps
Product
Missoula, MT, USA
Posted on Thursday, September 7, 2023
ABOUT onX
As a pioneer in digital outdoor navigation with a suite of apps, onX was founded in Montana, which in turn has inspired our mission to awaken the adventurer inside everyone. With more than 300 employees located around the country working in largely remote / hybrid roles, we have created regional "Basecamps" to help remote employees find connection and inspiration with other onXers. We bring our outdoor passion to work every day, coupling it with industry-leading technology to craft dynamic outdoor experiences.
Through multiple years of growth, we haven't lost our entrepreneurial ethos at onX. We offer a fast-paced, growing, tech-forward environment where ownership, accountability, and passion for winning as a team are essential. We value diversity and believe it leads to different perspectives and inspires both new adventures and new growth. As a team, we're hungry to improve, value innovation, and believe great ideas come from any direction.
WHAT YOU WILL DO
onX is seeking a Product Manager for our Core Services Domain. Product managers are responsible for deeply understanding the problems we are trying to solve for our customers - internal and external - that lead to the desired outcomes for our business. The Core Services domain moves the technology powering our product experiences to be flexible, modular and componentized where appropriate and allows for the customization between each vertical to cater to our customers different needs in a way that gives onX a different competitive advantage. Core Services ensures that our infrastructure and developer experience can scale as we grow, both in existing verticals and new ones.
The ideal candidate will have strong technical product management skills and has experience driving teams in complex technical solutions, solving problems for internal teams and ultimately external customers. The ability to understand technical dependencies, balance the needs of multiple teams and determine a scalable solution across teams is essential. Product Managers act as the product owner, leading a cross-functional scrum team and working with other product managers, engineering, QA, content, operations, product design, product marketing, brand and customer service teams to ensure alignment and product success. An ability to lead through influence is paramount to success.
This position will report to the Lead Product Manager of Core Services.
As an onX Product Manager, your essential job duties and responsibilities will look like:
Make great software - you'll work with your team and/or multiple teams to ensure you're delivering maintainable, high-quality, customer-focused products. You will lead your team in design, development, testing, deployment, and operations.

Define the strategy for your product area, taking into account key performance indicators, customer feedback, company objectives and internal partner's input/goals

Know and understand product development processes, working closely with the team to improve velocity and drive incremental progress on a daily basis.

Continually strive to improve the customer experience for both internal and external customers, with a focus on product quality, reliability, scalability and performance.

Manage and communicate the squad roadmap across the domain and organization, ensuring alignment with engineering, product design, geospatial content, marketing, sales, and customer success teams.

In collaboration with engineering you'll manage dependencies between functional teams and facilitate collaboration. These teams build key features used in all of our apps. You will make considerations to serve all of onX's customers. You work well across multiple teams, and across all of engineering to drive outcomes from a single team or multiple teams.
WHAT YOU'LL BRING
Education: Bachelor's degree from a four-year college or university or equivalent experience.

Experience: We recognize that product leadership expertise can be cultivated from a variety of professional backgrounds. We are looking for at least five (5) years of relevant experience with at least two (2) of those in product management for a software or consumer internet company. Preference for experience with mobile software.

Knowledge and experience with agile product development processes.

High tolerance for growth, change, and experimentation.

Self-starter with natural curiosity and the ability to find solutions for unstructured problems.

Strategic thinker with the ability to put together strategic product and business plans.

Collaborative, well organized and efficient, and has a strong bias for action.

Strong verbal presentation and written communication skills.

A shared passion for and ability to demonstrate onX's Company Values

Permanent US work authorization is a condition of employment with onX.
ADDED BONUSES
Though not required, we would be thrilled to consider candidates with any of the following:
Bachelor's or master's degree in Business, Economics, Computer Science or Engineering

Previous experience working with a backend engineering team on platform investments and can take large technical problems and break them down into incremental deliverables with the team.

Passion for outdoor recreation activities
WHERE YOU CAN WORK
onX has created a thriving distributed workforce community across several US locations. This position can only be performed from an onX corporate office, "Basecamp," or "Talent Cluster."
Corporate Offices: onX's was founded in Montana with offices in Missoula and Bozeman. If you prefer to work in an office at least part of the time this is a great option.
Basecamps: onX's Basecamps are established virtual workforce communities where a sizable number of distributed team members group for work, volunteering, socializing, and adventure.

Our current Basecamps are located within a 90-mile radius of the following: Austin, TX; Charlotte, NC; Denver, CO; Minneapolis, MN; Portland, OR; Salt Lake City, UT; and Seattle, WA.

Talent Clusters: onX's Talent Cluster locations are smaller, emerging communities of distributed team members.

Our current Talent Clusters are located within a 60-mile radius of the following: Boise, ID; Charleston, SC; Dallas/Fort Worth, TX; Phoenix, AZ; Richmond, VA; Spokane, WA; and Vermont.
HOW YOU'LL BE COMPENSATED
onX is committed to compensating all employees fairly and equitably for their contributions. For this position, applicants can expect to make between $115,000 to $130,000 upon hire. The pay range will vary based on experience, skills, certifications, and education among other factors as required in the job description. In addition, full-time onX employees are eligible for a grant of common share options with a vesting schedule and a potential annual bonus of 10% based on company performance.
WHAT WE'RE OFFERING YOU
Competitive salaries, annual bonuses, equity, and opportunities for growth

Comprehensive health benefits including a no-monthly-cost medical plan

Parental leave plan of 5 or 13 weeks fully paid

401k matching at 100% for the first 3% you save and 50% from 3-5%

Company-wide outdoor adventures and amazing outdoor industry perks

Annual "Get Out, Get Active" funds to fuel your active lifestyle in and outside of the gym

Flexible time away package that includes PTO, STO, VTO, quiet weeks, and floating holidays
PHYSICAL WORKING CONDITIONS
The following physical requirements represent those that are required to successfully perform the essential functions of this position. Reasonable accommodations may be made to enable individuals with disabilities to perform the essential functions.
Sitting -

[90%]

Standing -

[0%]

Walking -

[10%]

Bending -

[Occasionally]

Kneeling -

[Some]

Lifting -

[Up to 25 pounds]

Reaching -

[Regularly]

Telephone Use -

[Yes]

Computer Use/Manual Dexterity -

Yes

Travel -

Depends on location; remote employees typically travel to Montana twice per year.
onX COMPANY VALUES
Our principles guide the decisions making of our company. They define the culture at onX, what we have learned through experience and are the code by which we operate. They are fundamental, enduring and actionable–a benchmark by which we measure the team behavior and performance.
We put the customer first.
We are passionate.
We win as a team.
We take ownership.
We work with urgency.
We are curious and seek the truth.
We innovate & take risks.


Position open until filled.
At onX, we believe that diversity makes us better. Bringing together a diverse set of backgrounds, ideas, and opinions helps us to achieve our mission to awaken the adventurer in everyone. We are proud to be an equal opportunity employer. onX is committed to equal opportunity not only in our hiring practices but also in our employment practices, including but not limited to development, compensation, and promotion. We strive to build an inclusive work community where everyone can be their authentic self, and together, we win as a team. Come join us!
onX does not sell any Personal Information, but we may transfer employment related records to our service providers or third parties that provide business services to onX or as required by law. For more information, see our Privacy Policy.