Senior Technical Accounting Manager (Remote Considered)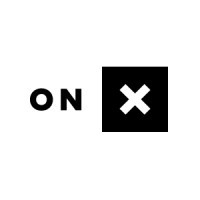 onxMaps
IT, Accounting & Finance
Missoula, MT, USA
Posted on Saturday, November 4, 2023
ABOUT onX
As a pioneer in digital outdoor navigation with a suite of apps, onX was founded in Montana, which in turn has inspired our mission to awaken the adventurer inside everyone. With more than 300 employees located around the country working in largely remote / hybrid roles, we have created regional "Basecamps" to help remote employees find connection and inspiration with other onXers. We bring our outdoor passion to work every day, coupling it with industry-leading technology to craft dynamic outdoor experiences.
Through multiple years of growth, we haven't lost our entrepreneurial ethos at onX. We offer a fast-paced, growing, tech-forward environment where ownership, accountability, and passion for winning as a team are essential. We value diversity and believe it leads to different perspectives and inspires both new adventures and new growth. As a team, we're hungry to improve, value innovation, and believe great ideas come from any direction.
WHAT YOU WILL DO
onX is seeking a Senior Technical Accounting Manager with a passion for process improvement and complex problem-solving. The Senior Technical Accounting Manager will play a pivotal role in scaling accounting processes and will be highly visible to accounting leadership. This leader's focus will be on building out the technical accounting function at onX as well as working through complex and unusual transactions, SaaS revenue recognition, and mergers and acquisitions activity. This opportunity will support a dynamic company during a unique and exciting growth stage. This position will report to the Controller.
As an onX Senior Technical Accounting Manager, your essential job duties and responsibilities will look like:
Displays leadership and drives outcomes that make the organization better. Delivers results reliably by resolving internal conflicts and is a multiplier by driving results for teams around self.
Engage leadership on emerging business changes to best enhance and scale finance tools, processes, software and overall infrastructure for the entire organization. Can differentiate between the big picture items and the distractions.
Conduct technical research on accounting issues and new accounting standards impacting the financial reporting process. Remain highly current on all accounting pronouncements.
Advise on the structuring, accounting, and financial reporting impact of proposed transactions. Regularly makes decisions on end-to-end workstreams, and drives functional organization decisions. Consistently evaluates imperfect information and makes high-judgment decisions based on the long-term strategy.
Stay abreast of existing and emerging financial accounting and reporting principles and assess their applicability to onX, aiding in their implementation as appropriate.
Educate leadership, accounting and finance staff on accounting changes as needed.
Maintain strong working relationships and coordination with onX leadership team to ensure high-quality financial reporting.
Establish and maintain strong, collaborative relationships with internal stakeholder groups to understand the business and ensure timely and accurate exchanges of information.
Develop and maintain a controlled environment in which the processes and controls are consistent with the requirements of Sarbanes-Oxley and company policies.
Identify and lead scalable process improvements and participate in or lead cross-functional initiatives to implement best practices.
Provide recommendations for improved business efficiency.
Interact with external auditors to respond to information requests/inquiries and ensure audit activities are completed on time.
Build and broaden industry knowledge to support organization and scaling initiatives.
Exercise professional judgment by identifying issues and providing proactive solutions.
Lead ad hoc special projects as needed.
WHAT YOU'LL BRING
BA/BBA/BS in Accounting, Finance, or a business-related field, and an active US CPA license are required.
Six to eight (6-8) years of experience in public accounting, an accounting role with a large public company, or a combination of both, is required to be eligible for this role.
Demonstrable extensive knowledge of US GAAP.
Strong technical competence in technical accounting knowledge (U.S. GAAP required, IFRS desired) and SEC reporting, including a strong working knowledge of accounting for revenue recognition (ASC 606), stock compensation, internal use software, leases, and various other accounting and reporting matters.
Experience with technical research and preparation of accounting position papers.
Self-starter with a drive for excellence, the ability to build strong working relationships, and motivate others to achieve their best performance.
Excellent verbal and written communication skills, strong analytical and problem-solving skills, as well as exceptional interpersonal, organizational, and project management skills.
A service-oriented individual that continually challenges the status quo and focuses on continuous improvement.
Proven track record for successful completion of accounting guidance-related projects, preferably a demonstrated ability to lead implementation efforts associated with new accounting standards.
Ability to handle multiple assignments and deadlines in a dynamic and changing environment.
Ability to lead, work independently, and work in a team environment.
Proficient use of applicable accounting software technology.
ADDED BONUSES
Though not required, we would be thrilled to consider candidates with any of the following:
Prior SaaS industry experience
Team leadership skills/experience
Strong ERP and related accounting software implementations
Previous experience with financial close systems like Blackline or FloQast
WHERE YOU CAN WORK
onX has created a thriving distributed workforce community across several US locations. This position can only be performed from an onX corporate office, "Basecamp," or "Talent Cluster."
Corporate Offices: onX's was founded in Montana with offices in Missoula and Bozeman. If you prefer to work in an office at least part of the time this is a great option.
Basecamps: onX's Basecamps are established virtual workforce communities where a sizable number of distributed team members group for work, volunteering, socializing, and adventure.

Our current Basecamps are located within a 90-mile radius of the following: Austin, TX; Charlotte, NC; Denver, CO; Minneapolis, MN; Portland, OR; Salt Lake City, UT; and Seattle, WA.

Talent Clusters: onX's Talent Cluster locations are smaller, emerging communities of distributed team members.

Our current Talent Clusters are located within a 60-mile radius of the following: Boise, ID; Charleston, SC; Dallas/Fort Worth, TX; Phoenix, AZ; Richmond, VA; Spokane, WA; and Vermont.
HOW YOU'LL BE COMPENSATED
onX is committed to compensating all employees fairly and equitably for their contributions. For this position, applicants can expect to make between $110,000 to $130,000 annually upon hire. The pay range will vary based on experience, skills, certifications, and education among other factors as required in the job description. In addition, full-time onX employees are eligible for a grant of common share options with a vesting schedule and a potential annual bonus of 10% based on company performance.
WHAT WE'RE OFFERING YOU
Competitive salaries, annual bonuses, equity, and opportunities for growth
Comprehensive health benefits including a no-monthly-cost medical plan
Parental leave plan of 5 or 13 weeks fully paid
401k matching at 100% for the first 3% you save and 50% from 3-5%
Company-wide outdoor adventures and amazing outdoor industry perks
Annual "Get Out, Get Active" funds to fuel your active lifestyle in and outside of the gym
Flexible time away package that includes PTO, STO, VTO, quiet weeks, and floating holidays
PHYSICAL WORKING CONDITIONS
The following physical requirements represent those that are required to successfully perform the essential functions of this position. Reasonable accommodations may be made to enable individuals with disabilities to perform the essential functions.
Sitting - [90%]
Standing - [0%]
Walking - [10%]
Bending - [Occasionally]
Kneeling - [Some]
Lifting - [Up to 25 pounds]
Reaching - [Regularly]
Telephone Use - [Yes]
Computer Use/Manual Dexterity - Yes
Travel - Depends on location; remote employees typically travel to Montana twice per year.
onX COMPANY VALUES
Our principles guide the decisions making of our company. They define the culture at onX, what we have learned through experience and are the code by which we operate. They are fundamental, enduring and actionable–a benchmark by which we measure the team behavior and performance.
We put the customer first.
We are passionate.
We win as a team.
We take ownership.
We work with urgency.
We are curious and seek the truth.
We innovate & take risks.


Position open until filled.
At onX, we believe that diversity makes us better. Bringing together a diverse set of backgrounds, ideas, and opinions helps us to achieve our mission to awaken the adventurer in everyone. We are proud to be an equal opportunity employer. onX is committed to equal opportunity not only in our hiring practices but also in our employment practices, including but not limited to development, compensation, and promotion. We strive to build an inclusive work community where everyone can be their authentic self, and together, we win as a team. Come join us!
onX does not sell any Personal Information, but we may transfer employment related records to our service providers or third parties that provide business services to onX or as required by law. For more information, see our Privacy Policy.