Enterprise Account Executive - Corporations & Foundations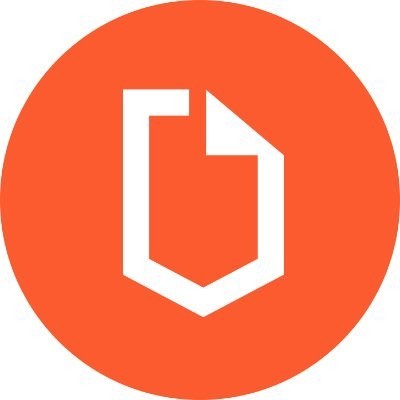 Submittable
Sales & Business Development
Remote · United States
Posted on Thursday, February 16, 2023
Submittable is a growing social impact platform used by thousands of companies, governments, and philanthropic organizations to manage their social impact programs and maximize their impact. We have helped big and small organizations worldwide run 134,000 programs and collect nearly 22 million applications to date. Grow your career at a public benefit corporation and Inc. 5000 fastest-growing company, while having a positive impact on people globally.
We are looking for an Enterprise Account Executive to join our growing Corporations & Foundations Sales Team. Are you ready to help enable organizations to make an impact in their communities by leveraging your experience selling mission-critical solutions in the B2B SaaS software space? As a part of our purpose-driven team, you will harness your passion, experience, and skills to build meaningful and solution-focused relationships, foster prospects, and nurture your pipeline. In this role, you will be responsible for client acquisition and expansion for Submittable's Grants Management and Corporate Social Responsibility software solutions. Your prospects and clients will be Private Foundations, Nonprofit Organizations, Private Universities, and Corporations. This is a full-time position with remote consideration, and reports to the Enterprise Corporations & Foundations Sales Manager.
Meet the hiring manager, Arvin, and hear what he has to say about the position!
How You'll Make an Impact:
As an Enterprise Account Executive, you will be responsible for overseeing the success of your assigned accounts. You will be the client's primary point of contact, become a product expert, and deliver product demos of Submittable's Grants Management and Corporate Social Responsibility products.
Conduct discovery calls and sessions, and present product demos with clients at multiple levels of an organization

Become proficient in the internal software stack used by the Sales Department and across Submittable, with an advanced mastery of Salesforce and SalesLoft

Manage Submittable's net new opportunities to hit team quotas on a monthly, quarterly, and annual basis

Share important information about client products to improve marketing and sales activities

Maintain an accurate forecast for every open opportunity

Become an industry expert in Social Impact programs across multiple products and continue to learn new trends and gain insights

Keep clean, accurate lead and opportunity data in Salesforce and other relevant systems

Maintain current Submittable Sales certifications and complete required training

Employ Opportunity Management to maximize revenue opportunities
Skills & Experience We Hope You'll Bring:
Bachelor's degree
5+ years of sales experience in a SaaS environment selling to Enterprise Accounts & partnering with decision-makers
Track record of increasing sales and closing deals over $100K in Annual Recurring Revenue (ARR)
Demonstrated experience selling 'mission-critical' enterprise business software
Familiarity, working knowledge, and proven experience applying sales methodology principles
Experience using pipeline management and sales forecasting
Hunter mentality with demonstrated, proven success in lead generation, prospecting, contract negotiation, and closing customers
Consistent track record of achieving and exceeding yearly quotas of over $1M
Expert-level deal forecasting and pipeline management skills
Proven ability to build positive relationships and influence stakeholders at all levels of an organization
Possess an understanding of SaaS financial metrics and complex sales cycles
Ability to embrace feedback, learn, and hold yourself accountable
The ability to understand technology basics and apply them to business situations
Exceptional Communicator; written, verbal, presentation, and interpersonal skills
Demonstrated success leading full cycle sales, selling mission-critical software solutions
Polished executive presence and presentation skills
Ability to deliver dynamic software demonstrations as a solo partner or in a complex, multi-partner sale
Familiarity with finding, assessing, and responding to RFPs
Experience creating MSAs and SOWs, and facilitating the legal review
Salary Details: The annual OTE (On Target Earnings) range for this position is $190,000-$280,000 with a pay mix of 50/50 (base/commission). Actual compensation is based on factors such as the candidate's skills, qualifications, and experience. We also have a location-based compensation structure; there may be a different range for candidates in other locations.
Position Location: This role will be located in Bellevue, WA, or, Missoula, MT following a hybrid work model. Qualified remote candidates in Pacific, Mountain and Central timezones are also strongly encouraged to apply.
We are interested in every qualified candidate who is eligible to work in the United States, however, we are unable to accommodate scholastic or employment visas at this time.
About Submittable
Submittable is on a mission to empower social good organizations with technology that accelerates their work and scales their impact. We partnered with thousands of organizations, governments, and corporations last year to launch 10,000+ programs, process over 4 million applications, and distribute $2.5 billion in funding and aid.
Submittable's headquarters office is in downtown Missoula, Montana, with a satellite office in Bellevue, Washington and remote employees located around the U.S.
We are proud to offer highly-competitive benefits for full-time employees, including:
Health insurance, 401K, life insurance, and optional HSA, FSA, and DCA accounts
Flexible hours, including flexible vacations and sick leave, and remote work options
Generous paid parental leave policy for mothers, fathers, and adoptive parents
Professional development stipends
Involvement in community outreach programs for all employees, including company volunteer outings at local nonprofits
Fully-stocked kitchens with complimentary snacks and beverages for all employees when working in either of our offices
Weekly catered lunches in both offices
Monthly company sponsored happy hours and gatherings
As a product used globally, we're very motivated to hire and support employees who are representative of different and diverse backgrounds and experiences, including but not limited to diversity of ethnicity, sexual orientation, gender, religion, ability, culture, and socioeconomics.