Customer Success Manager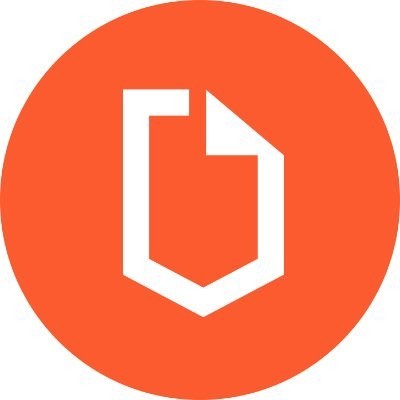 Submittable
Administration
Bellevue, WA, USA
Posted on Friday, May 5, 2023
Submittable is a growing social impact platform used by thousands of companies, governments, and philanthropic organizations to manage their social impact programs and maximize their impact. We have helped big and small organizations worldwide run 134,000 programs and collect nearly 22 million applications to date. Grow your career at a public benefit corporation and Inc. 5000 fastest-growing company, while having a positive impact on people globally.
Submittable is seeking a Customer Success Manager to join our team in Missoula, Montana or Bellevue, WA. We are looking for a passionate, driven professional with a track record of success supporting mission-critical solutions in the B2B SaaS software space. You are a curious problem-solver, have excellent communication and relationship management skills, and genuinely enjoy working with prospects and clients to deliver outstanding solutions.
Client retention and satisfaction are the primary goals of the Customer Success Manager. In this role, you will guide clients to achieve desired outcomes, maximize their value, and achieve their missions with Submittable's products and services. The CSM is responsible for bringing Submittable's best ideas, innovations, and capabilities to clients, so they realize greater impact and value. A Client Success Manager helps clients increase the impact of their programs, and manages account renewals to build strong and long-lasting relationships with our clients. This is a full-time position and reports to the Manage of Customer Success.
Meet the hiring manager, A.J., and hear what he has to say about this position!
How You'll Make an Impact:
Foster a trusted advisor partnership with the client and align Submittable's value to their key and overarching business goals

Renew subscriptions for Submittable's SaaS solutions, and offer frictionless expansion through small upsells and increases in capacity where appropriate

Conduct frequent reviews (in-person and via phone) with accounts and team to determine customer satisfaction and utilization levels

Be the primary point person for your clients, looping in Submittable resources such as Account Management or Technical Support as needed

Build strong, long-term business relationships by consistently going above and beyond client expectations

Evaluate client program priorities and tailor a Success Plan that establishes clear goals and milestones which maximize their ROI

Identify barriers to program growth and develop effective strategies based in client research and industry knowledge

Schedule and conduct meaningful Business Reviews to ensure the Success Plan is progressing, and opportunities for additional gains are identified as they arise

Identify opportunities for Account Managers to expand Submittable's footprint by selling new features, services, and instances

Problem solve and find ways to improve our business, products, and approach

Keep up to date and thorough records in Salesforce
Skills & Experience We Hope You'll Bring:
2+ years of customer engagement and account management experience at a SaaS solutions company
Proven ability to leverage experience in client success planning, ask discovery questions, actively listen, and synthesize client goals, to effectively uncover hidden needs and get to the root of the problem

Excellent organization and time management skills

Ability to learn quickly, and adapt even quicker

Highly developed interpersonal and written/spoken communication skills

Ability to manage competing priorities and work effectively under the pressure of time constraints in a fast-paced, complex, collaborative and team-oriented environment

Strong technical aptitude and desire to become a product expert

Strong executive presence and experience delivering value added business reviews

Demonstrated history of hitting and exceeding company KPIs (including customer retention, health scores, product adoptions, and forecasting accuracy, etc.)
Experience with account expansion planning initiatives and targeted campaigns for accounts with user adoption
We'd Love It If:
You have prior experience selling to or supporting University and/or State Government clients
Bring familiarity of Higher Ed or Government procurement processes
Salary Details: The annual OTE (On Target Earnings) range for this position is $80,000-$110,000 with a pay mix of 80/20 (base/commission). Actual compensation is based on factors such as the candidate's skills, qualifications, and experience. We also have a location-based compensation structure; there may be a different range for candidates in other locations.
Position Location: This role will be located in Bellevue, WA or, Missoula, MT following a hybrid work model. Employees will be expected to be onsite in our offices twice a week.
We are interested in every qualified candidate who is eligible to work in the United States, however, we are unable to accommodate scholastic or employment visas at this time.
About Submittable
Submittable is on a mission to empower social good organizations with technology that accelerates their work and scales their impact. We partnered with thousands of organizations, governments, and corporations last year to launch 10,000+ programs, process over 4 million applications, and distribute $2.5 billion in funding and aid.
Submittable's headquarters office is in downtown Missoula, Montana, with a satellite office in Bellevue, Washington and remote employees located around the U.S.
We are proud to offer highly-competitive benefits for full-time employees, including:
Health insurance, 401K, life insurance, and optional HSA, FSA, and DCA accounts
Flexible hours, including flexible vacations and sick leave, and remote work options
Generous paid parental leave policy for mothers, fathers, and adoptive parents
Professional development stipends
Involvement in community outreach programs for all employees, including company volunteer outings at local nonprofits
Fully-stocked kitchens with complimentary snacks and beverages for all employees when working in either of our offices
Weekly catered lunches in both offices
Monthly company sponsored happy hours and gatherings
As a product used globally, we're very motivated to hire and support employees who are representative of different and diverse backgrounds and experiences, including but not limited to diversity of ethnicity, sexual orientation, gender, religion, ability, culture, and socioeconomics.